Human rights defenders in Poland have been working tirelessly for years to fight the dismantling of the rule of law and human rights. They continue to do so in the face of increasing oppression, orchestrated and encouraged by the government – including intimidation, detention, and criminal charges. Many have been subjected to threats and attacks, both from state actors and far-right groups. The Polish Women's Strike and other organisations have received bomb threats and now need to have security at their buildings. Activists are also being targeted with smear campaigns in state-owned media. The actions of the police have been insufficient to ensure their protection.
These are their stories.
CALL TO ACTION
The European Union is now set to move forward with proceedings against Poland for violations of European values, by holding hearings under Article 7(1) TEU on June 22. We need the EU to take concrete action against breaches of the rule of law and impact on human rights, including women's human rights in Poland.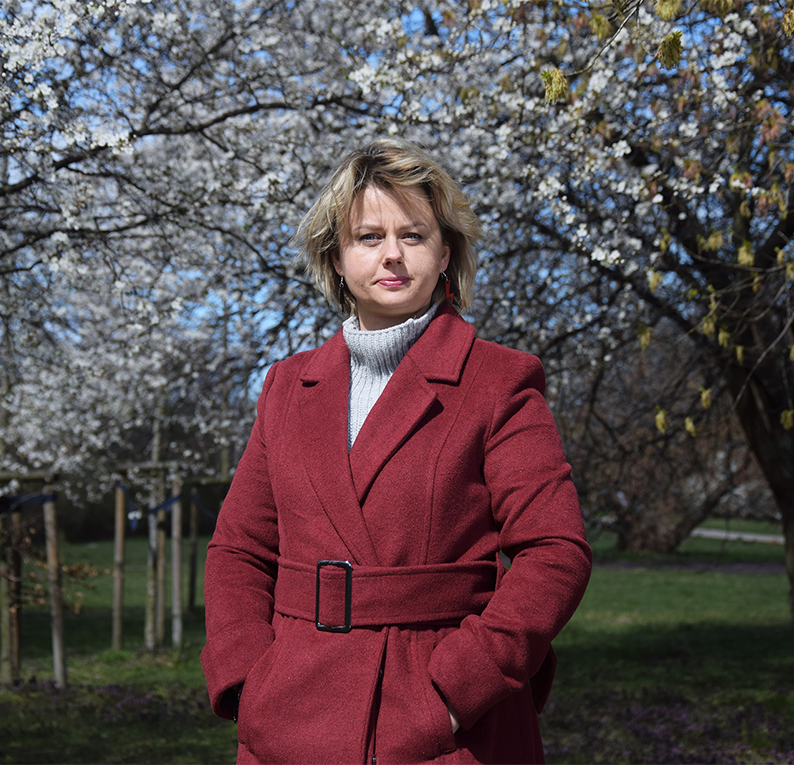 Iwona: Teacher With A Mission
For Iwona, the last six months have been the toughest of her life – emotionally, physically and financially. Iwona has been actively involved in the Women's Strike movement – the biggest women and social justice movement revolt since the 80s – ever since Poland's Constitutional Tribunal, dominated by right-wing judges and backed by Julia Przyłębska, who presides over the illegitimate Constitutional Tribunal, banned abortion on the grounds of foetal abnormality on 22 October 2020.
Dariusz: A Rebellious Defender of Rights
Dariusz is a gentle soul, shy even, yet he is one of the most famous and recognisable activists in Poland. Dariusz became famous for dressing up as a priest during a 2019 Equality Parade, carrying with him a monstrance in the shape of a vagina alongside fellow marchers. The photo of Dariusz at the head of the colourful procession was circulated across Poland causing widespread uproar.